rez.judit89
Donation page
Szeretnék adományokat gyűjteni annak érdekében, hogy továbbfejleszthessem kreatív tehetségemet, és olyan inspiráló rajzokat, képeket és illusztrációkat hozzhassak létre, amelyek örömet szereznek és inspirációt nyújtanak mindazoknak, akik érdeklődnek az alkotásaim iránt.

I aim to collect donations with the purpose of advancing my creative talents, enabling me to produce inspiring drawings, images, and illustrations that bring joy and inspiration to those interested in my artwork.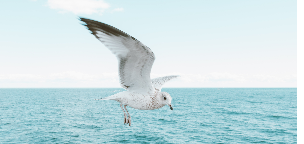 Szárnybontogatás / Unfolding Wings
I support
Támogatásod perceken belül
megjelenik az Alkotó számláján.
Veled együtt szeretném megkezdeni a Szárnybontogatást, egy kreatív utazást, amely során a művészet és inspiráció szárnyalni fog! Ezzel az alapcsomaggal támogatod a kreatív fejlődésemet, és cserébe részesülsz egyedülálló művészeti tartalmakban, amelyek megtámogatnak a saját kreatív utazásodon. Ebben a kezdeti stádiumban vagyunk együtt, és együtt növekedünk a művészet szárnyain. Csatlakozz hozzám, és lépj be a kreativitás és inspiráció lenyűgöző világába!

Together, let's embark on a journey of 'Unfolding Wings,' a creative adventure where art and inspiration will soar! By choosing this basic package, you're supporting my creative growth, and in return, you'll gain access to unique artistic content that will fuel your own creative journey. We're in the early stages of this journey together, growing and soaring on the wings of art. Join me and step into the mesmerizing world of creativity and inspiration!