163. Szótár: Színészsztrájk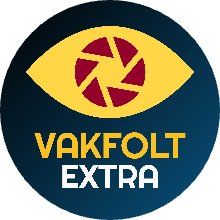 Frivalszky-Mayer Péter
Donation page
Be a donator
400 HUF
Monthly
Ha az alap csomagunkat választod, azzal támogatod a Vakfolt podcast további működését és a technikai színvonal fejlesztését (köszönjük!). Emellett ajándékul hozzáférést biztosítunk a rendszertelenül megjelenő Kibeszélő epizódokhoz, azaz a régi nevükön a vészrészekhez. Azokat az aktuális mozifilmmegjelenéseket tárgyaljuk ki, amelyeket fontosnak tartunk vagy nagyon szeretünk. Várhatóan lesznek olyan hónapok, amikor nem kerül moziba olyan produkció, amelyről szívesen beszélnénk, de máskor meg havi több filmet is kedvünk lesz adást felvenni.
Be a donator
1200 HUF
Monthly
A háromdolláros csomagban minden bónuszadáshoz hozzáférést biztosítunk. Heti minimum egy, gyakran kettő bónusz podcasttal jelentkezünk, amelyekben: összefoglaljuk szórakozatatóipar híreit aktuális, fontos mozi- és sorozatos élményeinkről veszünk fel vészrészeket elemezzük a közelmúlt fontos eseményeit, bejelentéseit listázzuk az aktuális kedvenc dolgainkat Ezen kívül rendszeresen kérünk is tőletek visszajelzést: konzultálunk veletek a rendes Vakfolt podcast adástematikájáról előbb megtudjátok, milyen évadokat tervezünk a Vakfolt podcastban a patreonos adások tervezésébe is bevonunk benneteket
Be a donator
2000 HUF
Monthly
Minden bónuszadáshoz hozzáférést biztosítunk, továbbá a Vakfolt podcast összes adásában név szerint nyilvánítunk neked köszönetet a támogatásodért!
Further posts